What is conversion rate? 16 Ways to Increase Conversion Rate You Need to Know!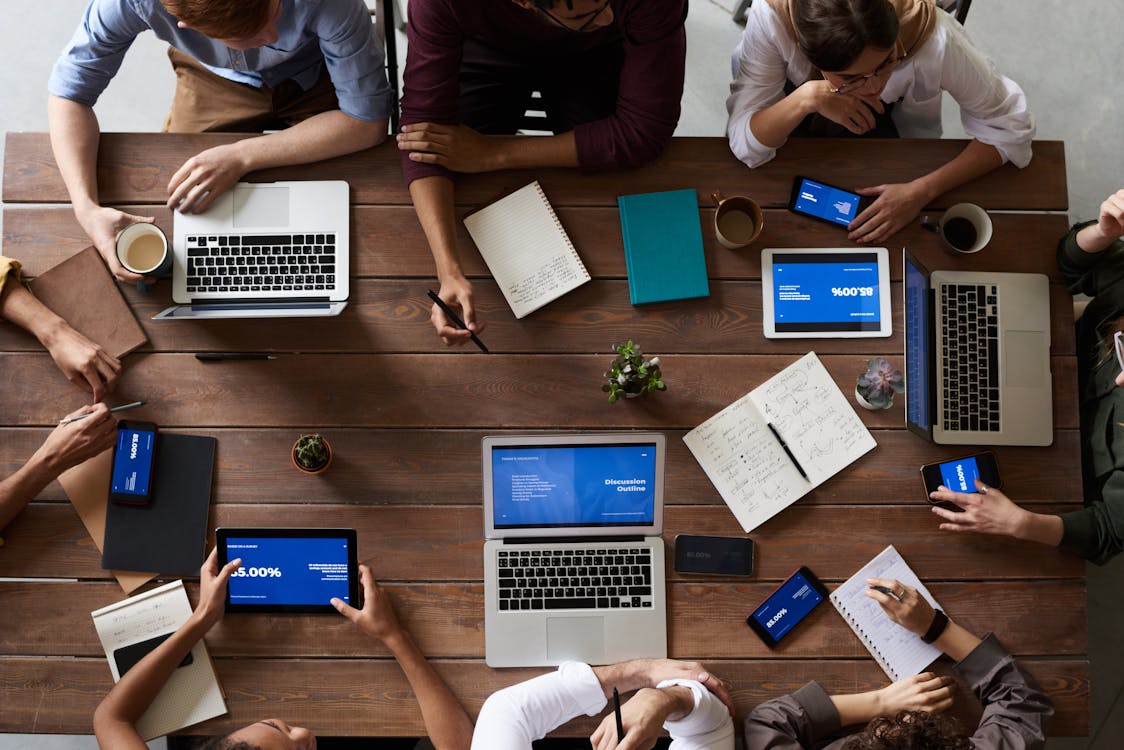 Conversion rate is an important factor in your paid search strategy. If you can't convert from traffic to leads, what are you advertising for?
Conversion rate optimization allows you to maximize every penny of your PPC spend!
But what is a good conversion rate? If you have achieved a conversion rate of 3%, 5%, or even 10%, is it as high as you are looking for?
Most of the knowledge you learn from marketers about conversion rate optimization is wrong! If you sing the same song as everyone else, you will never do anything more than average.
When all the gurus are talking about the same optimization, and all the competitors are listening to them. How to stand out from the competition?
In this article, I will guide you through exactly 13 factors that helped me optimize Conversion Rate successfully!
But wait, what is the exact concept of conversion rate? What is CRO? In other words, what is the conversion rate?
Conversion rate is the number of conversions divided by the total number of visitors.
For example, if an e-commerce website gets 200 visitors in a month and has 50 products sold. The conversion rate will be 50 divided by 200 or 25%.
A conversion can be any action you want the user to take. It includes anything from clicking a button to making a purchase and becoming a customer.
Websites and apps have multiple conversion goals. Each goal will have its own conversion rate.
Now that you understand what conversion is, let's find out why it's important.
What is the importance of conversion rate?
Conversion rate tracking allows you to measure the performance of websites and apps in:
Understand what percentage of users are completing goals that drive your business.
Evaluate the success of a website or app and identify the areas that should be improved.
Improved conversion rate also allows you to get more revenue with the same amount of traffic.
You are spending 1000$/month on advertising to get 500 customers to visit your website. If you double your conversion rate, you double the value of your ad spend. You will then cut your ad spend and get the same benefits you got before. Or invest more revenue in new advertising programs.
16 ways to increase your conversion rate right now
Increasing conversion rate is extremely important. Having a good conversion rate is the foundation of high revenue.
First: Your site needs a goal
When reviewing websites, I ask people about their #1 business goal. It is the main action they want visitors to take on the website.
Why? Because you can only evaluate a website by the goal.
How effective is it in achieving the goal?
If you don't have goals, there's no way to improve your website. You can only improve what you measure.
Some people tell me that their goal is for customers to read about their product. Are not! That's not a business goal. One goal you should pursue is taking action other than reading like:
Register
Purchase
Click something
Order a product.
If your goal is to get people to read the text on your website. Right now you should set a new goal.
#1. Perform A/B testing
In real estate it is called location, location. In conversion optimization it's testing, testing. Experimentation is the best method to reduce risk in deciding on innovations and discovering new opportunities.
What is A/B testing in conversion rate optimization?
A/B testing (or split testing) is one of the techniques to help increase the conversion rate of a website. It is the ability to turn visitors into customers.
If you have two titles for your site that you can't decide which one to use. You should run A/B testing to see which performs better.
You create two alternate versions of the page (site A and site B). Each version has a different title.
A/B testing software drives 50% of traffic to site A and 50% to site B. Both pages have a call to action. And finally count how many people take action.
The page with more conversions (more people taking action) wins.
Your goal should be to have at least one and preferably several A/B tests running at any given time on your website.
There is no such thing as perfect for Internet Marketing, websites, and product design. The only way you'll find out what's working is to keep experimenting.
A/B testing (or split testing) is a technique to increase the conversion rate of a website
Deciding what to check
Marketers often guess what elements to focus on and turn around, Like testing, things that have little or no impact on users or conversion goals.
Instead, what you should do is use the available data to uncover the essential things to focus on.
Depending on the stage of your company and the organizational structure, you will have a different level of data available to use. Some companies are swimming in data and don't know what to do with it. Others are struggling to implement events in Google Analytics.
To help you decide what tests you want to do, consider the potential revenue each test will bring as well as the resources required to execute that test, and rank them accordingly.
It is important that you test one hypothesis at a time. Otherwise, you will not make any changes that have made a difference and brought efficiency to the website.
Important elements of a website
Some important factors on a website often have more influence than others. If you are just starting out, in addition to the data you have, focus your attention on the following:
Headlines: You should write a strong, persuasive, and believable headline to attract users to your main offer.
Legendary marketing expert David Ogilvy once said that by calculation: "On average, 5 times more people read headlines than people read articles." So if you don't sell the product in the headline, you've wasted 80% of my money.
Page layout and navigation
Offer: What the customer will get (you need to describe and pose the problem)
Different media. You can also use a video as the main content for your standard SEO article.
Completely changed. Sometimes you should also change different approaches.
What do you need to test?
Many businesses buy expensive testing software before they really understand how to perform the conversion rate optimization process. You don't have to spend too much on this!
Google Optimize is a free tool. The downside is that it has some limitations. For example, don't target different devices and only have 3 simultaneous tests.
If you are an SME, consider Optimizely or VWO. These are the easiest tools to use.
If your website already has a steady stream of traffic, you should perform testing.
If you do not have enough traffic, you will not have to lose time because the results will not be very accurate. However, there are things you can do to optimize conversion rates for low traffic.
You should perform A/B testing continuously even if you have a website that is performing well. Try to build and test something else.
If positive changes incrementally lead to significant growth.
#2. Create a clear and compelling value proposition
The potential of the conversion rate is determined by the value proposition. It is the most important conversion factor.
What is the value proposition?
A value proposition is a value statement often used to summarize why a potential customer should buy from you rather than a competitor. Customers don't just want to know what they will get from the product. But they also ask why they have to buy them from you.
If you had only 10 words to explain why people should buy from you, what would you say?
Many marketers try to improve conversion rate by changing page elements like color and font size, CTA button style, images, offers, etc. However they don't realize that they should really focus. in building value propositions for customers.
What is the value proposition concept?
If the homepage or product page only displays a welcome message or only lists the company or product names, you are sorely missed.
Note that there is a difference between your value proposition and your product. You have to deal with both at the same time.
How to have a good value proposition?
The value proposition must be different from competitors' offers
You may be similar to your competition in every way, but there must be at least one thing that sets you apart from the market. That is the main important factor for buyers.
Crafting a value proposition requires a thorough understanding of what's unique about your product, service, and business.
But it doesn't stop there, a good value proposition must also be communicated effectively to achieve optimal results. You need to refine your value statement until it's clear in a single sentence. Especially it has to be really reliable.
However, it takes a lot of work to present your value proposition. To know how effective it really is you need to test how it works.
Optimizing value propositions is an ongoing process that includes defining, implementing, testing, and measuring. Let's use A/B testing to do that.
#3. Set up a sales funnel
What do you think is the reason to set up a sales funnel in the conversion rate optimization? What are the actual sales funnel steps? But first you n must understand that:
Sometimes what kills conversion rates is that you're asking users to buy, sign up, or do anything too quickly.
People are probably just looking for references. They are not psychologically ready or in no hurry to buy now.
The more expensive or complicated the product, the more time people need to learn before making a purchase.
As I mentioned earlier, for software companies, it is better to offer a free trial or experience instead of asking them to sign up or make a purchase. This will greatly improve the conversion rate.
In many cases, you just need to slow down and build a sales funnel to build trust, develop relationships, and demonstrate your expertise.
Build a sales funnel that optimizes conversion rate
>Sales funnel setup example
Let's say your product is an online course in home repair instruction. Here's how you should do it.
What do customers want? => Learn about home repair tutorials
What do you want? => Attract customers to visit to buy the course
How to perform?
Free repair advice through blogs, videos
Become their trusted guide
Give them a compelling reason to subscribe to your email list (in exchange for some special instructions)
Free video course via email
Submit samples and offers to purchase the course.
Some say it takes at least 7 contacts with a potential buyer before they're ready to buy from you. I haven't seen any recent research to back this up.
However, I know that the stronger your relationship with potential customers, the more likely they are to buy from you.
So slow down, provide value and benefits before asking them to make a purchase. Just get their email to keep you talking and bring them closer to the point of sale.
Consolidate the establishment of sales channels to benefit businesses
#4. Cut down on terms
Don't annoy people with complicated, academic business language. It won't work.
Eliminate confusing terms
You write for people. Those are the people reading your website. Marketing directors and sales managers are also people. Don't write for companies; write for people.
Clarity and simplicity are what I want marketers to understand.
The best way to rephrase all the marketing words on your website is to imagine explaining them to your best friend. You need to express it so that your friend can understand it as clearly as possible.
#5. Identify what makes customers hesitate to buy
Whenever people read your product or service offered, they will have mixed opinions: consciously and unconsciously. During direct selling, I detect that hesitation by asking questions and addressing customer concerns.
However, selling online is more difficult! The solution to this is that you have to deal with all possible problems immediately.
How to solve problems that cause customers to hesitate
Step 1: Make a list of all the reasons why customers procrastinate.
Step 2: Add this information to the sales article (in the FAQ section about the product or service) to eliminate or reduce those concerns. The list of questions includes:
Why can products help customers solve problems? (Describe in detail the problem the customer has and explain how the product will help them solve it).
Why should customers trust you? (Please list your certifications, awards or experiences, etc.)
What if your product doesn't work for me? (with testimonials and reviews from users who have tried your product)
It's not worth the money, there are cheaper alternatives out there. (explain the price you offer, compare it with the competition, prove the value of the product you offer)
And many more things. It is important to make the list of questions as long as possible.
Tips: Use on-site surveys to determine customer frustration when visiting your website. This way you will get real feedback from your visitors in real-time while they are experiencing your website.
#6. Increase trust
Let's say you're walking down the street and some random guy comes up to you. "Hey, wanna buy an iPad? Only 50 dollars. This is a new brand."
Do you intend to buy it?
Maybe it's a good product. And that's a really good deal, too. But you may still not buy it.
Why? Because you don't trust him.
Sales expert Zig Ziglar once said that there are only 4 reasons why people don't buy from you:
Users do not need
They have no money
It may not be urgent
They don't trust
There's not much we can do to improve the first three reasons. However, with reason number 4 we still have the ability to build trust.
Add factors that make your website more trustworthy in the eyes of users and see your conversion rate increase.
Make the website trustworthy in the eyes of customers
So what makes people trust a website? Stanford Persuasive Technology Lab has been researching this for years and has the answer.
9 Criteria to make the website trustworthy in the eyes of customers
Here is the list, make sure your website meets all the criteria below:
1/ Easy to verify the accuracy of information
Build your website's credibility by including 3rd party reviews of the site. It may be:
An article about your business
Testinomial review of previous customers
Comment on the blog about products, services or businesses
Tips for using your product from industry experts,…
All of them will help you a lot in getting potential customers to trust you!
In particular, you should insert links so that users can click to view these content directly. Even if people don't like these links, you should still show the credibility of the information on your website.
2/ Create an expert level for the website
Show users that there is a real business behind your website.
The easiest way to do this is to clearly state the address of the representative office or headquarters of your company. Some other ways are to post a picture of your office or publish an image with some basic information about qualified personnel. High position in the company (CEO, head of department, Co-founder or sales team, for example)
3/ Highlight the expertise of the business
Highlight the expertise of your business through your web content, products, or services.
For example, GTV SEO is an enterprise that provides professional website SEO services with a transparent, detailed overall SEO quote on the GTV SEO website, regularly sharing SEO knowledge. This will help GTV create a trust for customers about a business with high expertise in many fields, including top SEO services.
Are there experts on your team who are knowledgeable in the field? Are your suppliers or partners trustworthy? Please provide more information about them.
Your website can link to a trusted organization. Conversely, do not link to untrusted websites. Your website will not be trusted by users if they click on the link and go to the above pages.
4/ Create contact information
Make it easy for people to contact you. A simple way to increase the authority of your website is to make contact information clear:
 
Hotline phone number
Real address
Email address
…
5/ Professional website design
Design your website to look professional or fit your purpose.
People often glance at a website and judge a website just by its interface. When designing a website, pay attention to layout, typography, images, consistent sections and content, etc.
Websites that look amateur will not give the impression that your business is trustworthy. So invest and hire a quality designer.
6/ Make the website easy to use and useful
Research shows that websites gain trust because they are easy to use and useful.
Some web admins forget about their users. Are they just interested in the interests of the company or trying to show off the brilliant things they can do with web technology.
7/ Update website content regularly
People often put more trust in websites that regularly update and update new content. If you have a blog or a web news directory, make sure that the content is updated regularly.
8/ Limit the use of advertising content
No one likes hype, ads and flashing slogans. People often see them as scams and spam.
If possible, avoid inserting ads on the website. If you must have ads, distinguish them clearly between sponsored content and your own.
As for your style and writing style, write clearly, straight to the point, and as sincere as possible.
9/ Avoid even the smallest mistakes
Spelling errors and broken links hurt a website's reputation more than ever. Besides, make sure that your website has fast loading speed and features like chatbox, menu, etc. all work properly.
#7. Simplify the buying process
Don't let users brainstorm where to click to buy from your website. And especially, minimize the number of steps they have to take to pay.
Tell users what they should do next. In each page, always instruct the user to take the action you want.
Don't give the user too many options. The Paradox of Choice, the more choices you give your users, the more likely they are to choose nothing. If you have a lot of products, create a better filter. It helps customers quickly find the right product they need without spending too much time.
Ask them to fill in as few entries as possible. Order/Registration Form on the website has more fields to fill out, the fewer people fill it out. Please add the feature to register through your Facebook or Google account to reduce user time. Do not ask them to fill out anything necessary.
Don't force users to subscribe. Do you know the story of the $300 million push button? I recommend you read it. Don't force them to subscribe to your website to buy from you. Let them go to the checkout page like a visitor to the website. This will create a much more pleasant, comfortable feeling.
Free shipping. Free shipping was the most common buying motivator for 82% of UK consumers and 80% of Americans in an eConsultancy study. This will give you an edge over your competitors.
#8. Communicating value
A common mistake marketers make is that they don't provide enough information about the products or services they sell.
Example of how to provide information to users
For example, you sell a chair. Describe it like this (all true):
The seat body and backrest are made from extremely comfortable breathable grain material, very durable.
Weight: 10kg
Color: Black
12 months warranty
Price: 500$
Would you pay 500$ based on what I just wrote here?
Of course not.
However, there are many websites that just list bullet points with some simple, even basic features with a price.
The best way to sell products and services is to add as much information about them as possible. If possible, add videos and images.
In fact, 79% of people won't read all the product details, but 16% will read everything. That 16% is your target customer.
If one person reads all the product information and is not convinced, you have a problem. But if a person is convinced after reading only 1/4 , they can ignore the rest and complete the transaction right away, you are successful.
IDC, a global research firm, says up to 50% of potential revenue is lost because of this incomplete information.
Provide information for customers to convince themselves
Add photos, videos, reviews for all products. Amazon curates and creates full content for most of the products they sell. And as a result, they sold millions of products.
In particular, you must give the final price, after providing information about all product values. Otherwise, people might quickly judge a product based on its price without even reading the value it provides.
#9. Provide authentication information
Whatever you claim on your website, include proof of authenticity or cite the source so users can learn. People will be skeptical and want to check the accuracy of the information.
Types of information to be verified
Testimonials: Previous customers will help you verify the quality of the product. The more people give positive feedback about the value they receive, the more trustworthy your product will be.
Case study: Real-life case studies about images before and after using products and services are effective information to help you significantly increase your conversion rate.
Results of clinical tests or scientific investigations. The results of analysis and product quality assessment from a research institute or a laboratory of a famous university will help you verify the accuracy of the information on the website.
This type of information is especially relevant for new products that have just been introduced into the market. 
Eg:
Wooden door/waterproof wooden floor
Technological appliances
Food supplements, pharmaceuticals, drugs, …
Third-party reviews. Have a review of your product from a trade magazine or article. Show this review and link to it.
Authenticate on social networks. If you have thousands of customers, make it famous. No one wants to be a guinea pig using the service you provide.
Show your customers your product. There's nothing better than a demo showing your customers what your product can do. Use product demo videos!
#10. Eliminate distractions on your website:
You want people to focus on a single action and not get distracted by it.
Are there any items on the page that could drive a visitor away from the target?
The more action options a user has to deal with, the less likely they are to make a conversion. Reducing distractions (like too many product options, links, and useless information) will help you increase your conversion rate.
On landing pages and product pages, remove or collapse elements that are not relevant to taking a user action.
Cancel or minimize menu
Get rid of sidebars and big titles
Turn off irrelevant images
Consider removing navigation on your landing page
Consider what doesn't contribute to the page's conversion and remove it.
#11. Compare yourself to the competition before your clients do it
Every product and service has direct and indirect competitors.
Research shows: people do a search before buying a product and compare it between different vendors. Hardly anyone buys your product without checking out your competitors' websites first.
So compare your product with your competitors' products before users do it.
People are often lazy and compare things without thinking much. They only look at the price and key features. For example, when choosing a web host, they only look at server space and monthly payment. You are an expert in the field and you know that there is much more to consider.
When you do the comparison, you can point out what you feel is your biggest advantage over other options. If your product is more expensive than others, this is your chance to explain why.
What if your competitor did it?
Imagine if your competitors openly compared your services. And say their offer is better. However, you do not give a reason why your product is better. And a large number of users will choose your opponent.
In addition, adding product comparison pages to the website is to prevent people from leaving the site (reducing bounce rate). They can make comparisons right on the web. It doesn't retain all users, but it will certainly retain a large portion of visitors.
How to do the comparison?
This depends on your product.
If it is a product based on pure technical parameters like a laptop. You can compare specs (battery life, disk space, RAM, etc.). You can see the website of Mobile World or Dien May Xanh in the product comparison sections between suppliers.
If your product is more complex, use a more descriptive comparison.
If some specifications in your product are lower than your competitors. Please point out that your support service, preferential policy, after-sales is better.
Also, acknowledging one's own shortcomings is a good thing. It makes you more believable.
Traditional content formats often use comparison tables like this one. However, you can also come up with better and more creative ways.
#12. Reduce or eliminate risk
Risk is always there. So we need to find a way to reduce the risk as little as possible
Every transaction or purchase involves risk. Usually the buyer bears most of the risks in the transaction. If the risk is large, the sale will not take place.
Give customers the assurance of minimizing or eliminating any potential risks through warranty and after-sales policies.
Some examples of how to reduce risk
Hyundai's best warranty. Hyundai has struggled for years with rumors and notoriety that its vehicles are prone to damage. So they started with a 10-year warranty. Basically, you will have the thought "How can Hyundai cars be so bad when this company guarantees such a long-term guarantee?". Until now, the quality of Hyundai is considered to be on par with Lexus!
The Punctual Plumber (plumber on time). Most people have stereotypes about repairmen who are often late. To combat this stereotype, they call themselves The Punctual Plumber and will pay you every minute they are late. If they were willing to do it, they probably wouldn't be late, would they? Guaranteed to eliminate the risk!
Pizza delivery within 30 minutes or free pick up. If you order pizza, delivery time is something to consider because it determines the taste of the pie. With such a guarantee, this worry is eliminated.
We not only refund, but also compensate you for the loss. This is the most powerful type of guarantee – pain compensation.
The 30-day money-back guarantee is considered standard by most industries. Therefore you should not provide less than this number. Try to do better than that.
And besides, do A/B testing of different policies to find out which is working best!
> #13. More incentive to act immediately
Does your website urge users to take action now?
I bet you've seen urgent notifications like this before.
Maybe some people think this old method no longer works! But… the truth is the opposite. Nothing prompts purchase action like the application of scarcity: Scarcity marketing!
There are 2 types of scarcity limits you can create:
Quantity-related scarcity (2 seats left at this price)
Time-related scarcity (last day to buy)
If your product supply is endless, you can offer attractive bonuses with time, free gifts for the first number of buyers, or discounts if they complete the transaction within a timeframe. certain.
Advice: Don't deceive your customers. If it's fake scarcity, people will know and your trust level will plummet. The reputation you build is not worth the trade-off!
#14. Change offer
On all the high-performing landing pages, I see offers vary wildly and differently.
Most companies have a default promotional offer geared towards their product. It may or may not be very similar to what what their competitors are doing.
Example: Software companies will offer a free trial.
However, these incentives are not innovative.
How can you be creative with your offer?
If your conversion rate is stuck at 2% or lower, you're not doing well. But the real way that you can do it is to ask your customers. You need to add a form on your landing pages to ask people what they want you to do.
Brainstorm, ask your customers, and come up with more unique offers to test. You will never know who the winner is until you try some new offers.
An average of 96% of people who visit a website will leave without ever converting into a customer.
Remarketing helps you reach these people with relevant messaging as they engage in other web activities, like emailing, watching YouTube videos, using social media, or searching for information. And this is also an effective form of marketing that GTV SEO is still doing well to reach potential audiences using SEO services in Ho Chi Minh City.
#15. Try 10 landing pages to find 1 landing page
On average, you should test 4 unique landing pages with offers, traffic, and messages to find a great landing page.
If you want to find a unicorn landing page with 10% of pages that have a conversion rate 3-5 times higher than average, you need to test at least 10 landing pages.
One study analyzed an e-commerce account with 1000 landung pages. About a third of their traffic comes from their most selling landing pages. When I dug deeper, I found that about 80% of their traffic came from their top 10% of landing pages.
You don't have to create thousands of landing pages. You need to find the top performers you have and focus your efforts on them.
How do you improve the performance of these landing pages?
Cut resources & stop wasting time on weak pages. Actually just remove them. If you only have one great landing page, you should focus on it.
Before you worry about conversion rate, you need to get customers to your landing pages in the first place
The higher the conversion rate, the better it sounds. However, if you convert inferior leads, you will lose more money.
I want you to focus on optimizing your landing pages to move you in a better direction, generating more quality leads, not just more conversion rates.
Bonus: Everything you know about conversion rate optimization is wrong!
In your opinion, most users often have some disastrous confusion about what is conversion rate? Are you part of that "majority"? Find out with me!
Across industries, the average conversion rate for landing pages is 2.35%. But the top 25% of companies are converting at 5.31% or higher.
Ideally, you want to be in the top 10 – these are landing pages with a conversion rate of 11.45% or more.
Wordstream analyzed thousands of Google Adwords accounts with a total annual spend of $3 billion. And they found that some marketers achieve conversions at two or three times the average rate of the market.
What do they have that you don't? The way that you can achieve 2, 3 times conversion rate will be the complete opposite of the conversion optimization method you know!
What's wrong with conversion rate optimization?
Classically testing optimal conversion rate is silly
This is a great conversion rate optimization fairy tale. In the old classic style, what is the way that many people optimize the conversion rate? You must have heard this often before.
Once upon a time, a marketing expert said that it is important for you to optimize your website. They shared an example where the author changed the button color, or the font and image spacing. Amazingly, the advertiser's conversion rate increased 2 to 7%.
In most cases, small changes like line spacing, font color, etc. have very little benefit.
If you want a big, long-term conversion rate, you have to do something different!
The methods of changing the font, color, … are only effective in a short time!
Why does this happen? Usually, that's because your total conversions aren't big enough to begin with.
If you're looking at 50, 100, or even 200 conversions in your entire experiment. Small changes can have a stronger impact than they really are. A conversion rate is likely to increase by 4% if there are only 50 total conversions, because your sample size is really not big enough to start with.
Then…
What is a good conversion rate?
Hint: The conversion rate number is much higher than you think.
According to common sense, people often think that a good conversion rate is in the range of 2 to 5%.
If you're sitting at 2%, an improvement to 4% seems like a big jump. You have doubled your conversion rate. But you're still stuck in the middle-performance group.
So the conversion rate What is a good exchange? About a quarter of accounts have a conversion rate of less than 1%. The average is 2.35%. But the top 25% of accounts have double that number – 5.31% or higher. Check out the red bar on the right – the top 10% of Google Ads advertisers have a conversion rate of 11.45%.
Remember, this is not for individual landing pages. These advertisers are making conversions 11.45% and higher across their entire accounts.
Obviously, this is not an unusual number. This is completely achievable. If you are getting a conversion rate of 5%, you are outperforming 75% of advertisers. But you still have a lot of room for growth.
You should try to achieve a ratio of 10%, 20% or even higher. Get your conversion rate 3 to 5 times higher than the average conversion rate. Wish to have the conversion rate of these landing pages in your account.
Conversion rate by industry
You will think, "The conversion rate in my industry is usually low". That is entirely possible. I segmented conversion rate data by industry to see if these thoughts hold true for all marketers. Here's what I found in an analysis of four major industries:
The e-commerce industry has a much lower average conversion rate especially compared to finance. However, let's review the Top 10% Conversion Rates. They are 3 to 5 times higher than the industry average. So we can see that this rule applies across all sectors, regardless of industry.
The opposite, of course, is if you're in a high-performing industry like finance. 5% is really not a great conversion rate. If you're comparing yourself to the average across all industries, you're really under the illusion that you're doing well. In fact, the top 10% are doing 5 times better.
Even if the average conversion rate is lower than in your industry. The top advertisers still outperform you by 3 to 5 times or more.
So, I hope you will use the following tips to make your conversion rate optimization strategy more effective and comprehensive. It will boost your conversions and deliver better quality.
What is the best conversion rate tip?
Small change = Small profit.
Building a strategy and focusing on optimizing landing pages will bring 3 to 5 times higher conversion rates. Improve the quality of leads.
In some industries, the 5% conversion rate is nothing short of impressive. If you're stuck with a 2-5% conversion rate, there are still ways to grow.
Get creative and experiment with multiple offers to find the one that works best for your audience. If you want to be "out of the box" look for offers that are attractive and unique enough to make you the top.
Identify obstacles preventing your leads from converting. Avoid those barriers by changing the flow. Test different variations to find out exactly which path converts best.
Use remarketing to collect users who show intent but don't convert.
Smarter test. Check out 10 landing pages to find the top performing page. And this goes beyond just changing the font color and let's call it a variant landing page!
Focus your resources on the top 10% of landing pages – earn 80% of your traffic.
Always keep an eye on offers to generate more sales. It also creates customers that are most likely to convert into sales. Don't attach too much importance to high conversion rates and forget about customer quality. More than that, it's important to find a sweet spot where everything works like an oiled machine.
Conclude
Overall, you should check exactly where you are with your landing pages strategy. Then start making smarter changes. It will help you get ahead of your competitors.
I hope that through this article, you have found yourself the right understanding of what conversion rate is and what is the importance of conversion rate. But above all, you can apply 16 ways to increase conversion rate appropriately and effectively in your work.
And as always, if you have any questions about the information, strategy or conversion rate tips I mentioned above. Please tell me.
Good luck!
Continues reading:
–31-ways-to-increase-traffic-part-2
30 easy ways to increase traffic to your website (part 1)