SEO Tools: TOP 25 Free Tools SEO for your website (2021)
Are you looking for the most useful & free SEO tool to conquer when doing SEO? Look no further!
This is a list of 25 free but extremely quality & beneficial SEO tools. If you have a tight budget, I believe the following SEO tools introduction is for you.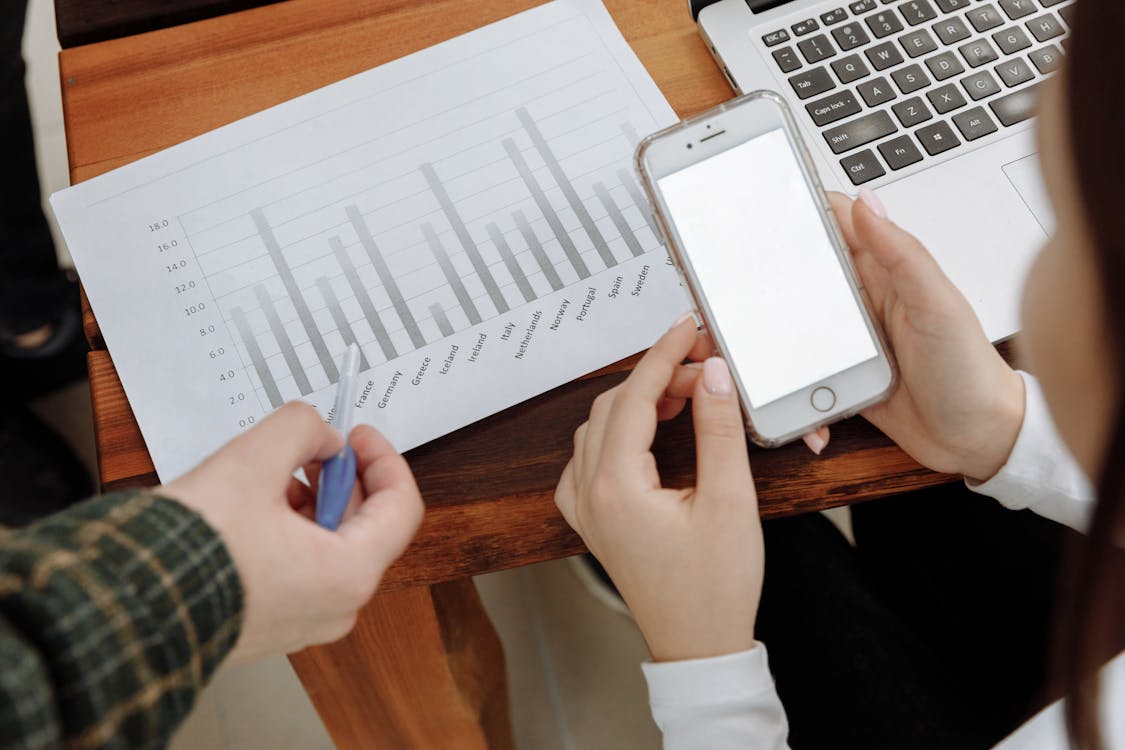 At the same time, in using SEO tools, you should combine it with a good SEO roadmap to bring the fastest website optimization effect.
So let's get started! I'll reveal it soon.
Website analytics tools
Google Analytics is an online tool for advertisers to track metrics related to website activity. The main application of Google Analytics is to help website administrators understand user behavior to develop strategies to promote better sales.
The Google Search Console tool helps your Website get indexed faster.
Google Search Console is a free tool from Google; it helps Google understand you are the website owner. In addition, this SEO tool also helps your Website index faster.
In particular, Google Search Console also helps track the search volume of customers; so that appropriate strategies can be devised.
The interface of SEO tool Beams Us Up.
Beam Us Up is a free web SEO tool that collects SEO information. This free SEO software is an excellent alternative to the Screaming Frog tool. However, this tool is only available for Windows operating systems.
If you are a Mac user, the Screaming Frog tool is for you. And don't forget that the Screaming Frog tool can crawl up to 500 free web pages (with a limited version).
Moz Local Listing Score is a tool to check how your business establishment appears on the Internet.
This is an SEO tool that helps you collect and process data from more than 15 different sources. Including: Google, Foursquare and Facebook, etc., to evaluate how your store will be when put on the Internet.
Moz Local Listing Score tool interface.
SEO Web Page Analyzer Tool
Web Page Analyzer (website SEO analysis tool) will give you a comprehensive analysis of your web. This SEO tool will point out any missing images:
alt tags (alt tags)

Heading structure

Internal links

External links

Meta title

Meta descriptions,…
From there, you will also know the Onpage SEO score from 0 to 100.
Panguin tool is an entirely free SEO tool. This tool helps you check to see if you have been affected by Google algorithm updates.

Panguin Tool – Free SEO tool to help check your Website after Google's algorithm updates.
On-page optimization tools
SEOQuake is a tool that any SEO must know.
SEOquake tool helps to evaluate the Onpage SEO factors of the Website. You can know if your Website has SEO Onpage standard yet; you can also use SEOQuake to analyze your competitors' websites. SEOQuake is installed and popular browsers like Chrome, Firefox…
This tool is entirely free, and you can use it on many different browsers.
An easy-to-use SEO Audit tool that includes backlink analysis data, uptime reports, and site speed recommendations.

SEO Site Checkup is a great SEO tool to support on-page optimization for your Website.
Robots.txt is meant to be a guide to help Googlebot know what content you want to be crawled and what incomplete content needs to be reviewed later.
If you want to shorten the time, complete the main content, put it on the Internet, and continue editing and building content in parallel. Robots.txt Generator will help you. The Robots.txt tool will notify the Website of incomplete content such as (For example language, category, …), and you can edit it immediately.
XML Sitemap is like a map of the Website, is a link on the Website with the extension .xml. When a user clicks on this link, they will see all the accessible pages on your site.
Sitemaps (Sitemaps) are an easy means by which the administrator informs search engines about the content available on the site to help search engines crawl.

XML Sitemap: This SEO tool helps you create sitemaps easily.
Schema Creator allows you to create microdata diagrams in minutes.
You have to select the schema data type you want to generate and enter the information included in the schema.org vocabulary. The tool will process the data and give you the entire schema markup. It's great.
Link Analysis Tools

Ahrefs' Backlink Checker is one of the most powerful SEO tools in the world.
Ahrefs Backlink Checker is a tool that directly analyzes the parameters of the largest online Website today and is one of the most potent SEO support tools globally, with an ever-expanding analytical ability on the type of keywords. Metrics and data quality.
Exciting and helpful link building features that Ahrefs' Backlink Checker brings to you:
The ultimate keyword research algorithm.

Discover the hottest content today.

Monitor content rankings.

Analyze and handle professional issues related to 

Website SEO

 (technical aspects).
Are you confused about professional aspects related to SEO, completely "fuzzy" about programming and technology? No problem, Ahrefs will take care of you from A to Z.
Ahrefs crawls up to 6 billion pages a day and updates backlink data every 30 minutes. Thus, the SEOer can check the competitor's indexes quite quickly and in detail with this tool.

Moz Link Explorer – Moz's most powerful SEO tool.
Moz Link Explorer is the tool with the most outstanding features of Moz. This is an SEO tool that helps you probe your competitors' backlinks. At the same time, it helps you quickly find the most anchor text lines (text links with other Web sites) on backlink pages.
This tool helps you see if your competitors are using "magic" in content (black hat SEO) through the anchor text and link content.
How the Moz Link Explorer tool works:
First, you enter the URL of the competitor's page you want to probe.

And right on the next page, you already have all the backlinks of that page.

In addition, you also get detailed parameters of each backlink, such as Domain Authority (the ranking of the Website on search engines), …
The initial cost per month for Moz Link Explorer is $99 – $999 per month
LinkMiner is a Chrome Extension that allows you to check any web page for its broken links. This SEO tool comes in handy for finding ways to rebuild broken links.
You can export the complete list of removed links to a CSV file with just one click. This file includes status code information, link type, etc. If you find multiple broken links on a page using LinkMiner, do this.
Export them to a CSV file > Paste the entire list into Ahrefs' Batch Analysis tool > Sort by Referring Domains column (high to low).

LinkMiner is a wonderfully designed Chrome extension.
This will show you which broken links have the most Referring Domains pointing to. And the Check My Links tool is also an SEO tool with similar features.
Content optimization tools

Yoast SEO tool included with WordPress.
Yoast SEO is one of the TOP optimization SEO work for effective Websites.
Optimizing keywords and related words, synonyms.

Onpage SEO optimization on each subpage.

Share on social networks like Google, Facebook…

Check sitemap information, robots.txt, .htaccess files, permalinks.

Avoid duplicate content by configuring canonical URLs.
Ahrefs is a website that specializes in analyzing website parameters in great detail. And it's no surprise that Ahrefs is rated as the best backlink checker today.
Ahrefs Seo Toolbar is a toolbar that integrates right into the browser so that users have an overview of the Website they want to check.
Main function:
Site Explorer: Check Website Backlink.

Position Explorer: 

check the keyword rankings

 of competitors.

Content Explorer: see what content is being shared the most.

Keywords Explorer: see good keyword suggestions.

Ahrefs is considered the best SEO tool to support backlink checks today.

Surfer SEO is an excellent tool for optimizing SEO content.
Surfer SEO also uses TF*IDF to calculate the weight and frequency of words (phrases). However, Surfer SEO is not trying to figure out how Google uses TF*IDF for analysis but rather based on the displayed results themselves.
This helps Surfer SEO's metrics to update continuously and not depend on how Google applies TF*IDF to their search engine.
The Google Keyword Planner tool knows the keywords people often search for. Enter a keyword or group of keywords into the app, and Google will send you an assortment of valuable statistics to guide your keyword strategy: monthly search volume, competition, …
This KWFinder tool will help you quickly find long-tail keywords with low competition, high monthly search volume, and many other in-depth metrics.
KWFinder currently has 3 packages to use. The price of this SEO tool will be based on the number of keyword searches in 1 day and will reset the search after 24 hours. That means you use a lot (professional SEO many websites) and pay more.

Current price list of 3 packages using SEO tool KWFinder.
SERProbot is a free Google keyword ranking checker SEO tool. This SEO tool allows you to check keyword rankings for up to 5 words at a time.
Using SERP Robot is very simple; you don't need to register, enter your domain name (or URL) and keyword list and wait for the results.
SERProbot: Google's free keyword ranking checker SEO tool.
The Copyscape tool helps you check the article content for duplicates with any other content already available on the Internet.

Copyscape – free duplicate content checker.
Duplicate content check with Copyscape helps you ensure that the author is up to content development standards. This ensures your articles are always of the highest value to Google.
Copyscape allows you to use it for free as soon as you enter the Website. However, you should be aware of the following limitations:
Copyscape free only allows checking the content published on the Website by checking based on the publishing link.

Copyscape-free only allows searching up to 10 results. This result is calculated based on each checked domain.
KeywordTool.io is a tool every time you know a topic, an idea to write an article, you can go here to search, and hundreds of attractive suggestions appear for you to choose from in just a few seconds.
At the same time, it is also a perfect support tool in finding long-tail keywords – potential keywords.

Keywordtool.io – SEO tool that helps find article ideas in seconds.
This search trend feature shows how often a term is entered into Google relative to the total search volume over a given period.
This tool is used as follows:
This SEO tool is used for comparative keyword research and to discover event-triggered spikes in keyword search volume.
You can explore the Google Trends tool from the top by visiting the tool and seeing what searches are trending right now, then dig into a topic for more information.
Answer The Public is a content strategy builder that helps find questions, prepositions, and even letter comparisons, sentences, and related searches that interest users.
Example: Let's say you're a SaaS business looking to help B2B customers grow through a sales engine. When starting, you do keyword research around the term "B2B sales". This will tell you what questions B2B salespeople have and the challenges they face closing more deals.
UX/UI improvement tools
Google Pagespeed Insights is a tool to optimize website performance and give a detailed assessment of your Website.
Using Pagespeed Insight, you can get reports on Website performance on both desktop and mobile. In addition, this tool will also give you suggestions for website optimization through Chrome's UX report.
Free Google SERP Simulator from Mangools to check if your article title length is adequate.

Google SERP Simulator is an SEO tool that helps you check the standard length of article titles.
Google Mobile Friendly Test is a tool to test the Website's friendliness with mobile devices.
You need to enter the Website address and click Analyze; Google Mobile Friendly Test will analyze and provide help if your Website does not meet Mobile Friendly standards. From there, you can use suggestions from Google itself to improve the Website's mobile friendly Test.
Conclude
I hope this article can help you better understand the free SEO tools available. From there, you can take advantage of them in the SEO implementation process and save time.
And don't forget that Google is also one of the most effective web SEO tools. You can use Google to search for guest posts and related keywords (check the "related searches" section at the bottom of the results page. search), …