What is Yoast SEO? Instructions for using and installing Yoast SEO
In the previous article, I suggested a list of 25 popular SEO tools trusted by many SEOs to use. And Yoast SEO is one of the 25 utility tools that you should care about.
So what is Yoast SEO tool? This article will explain precisely what Yoast SEO tool is and how to use Yoast SEO in WordPress.
Find out with me!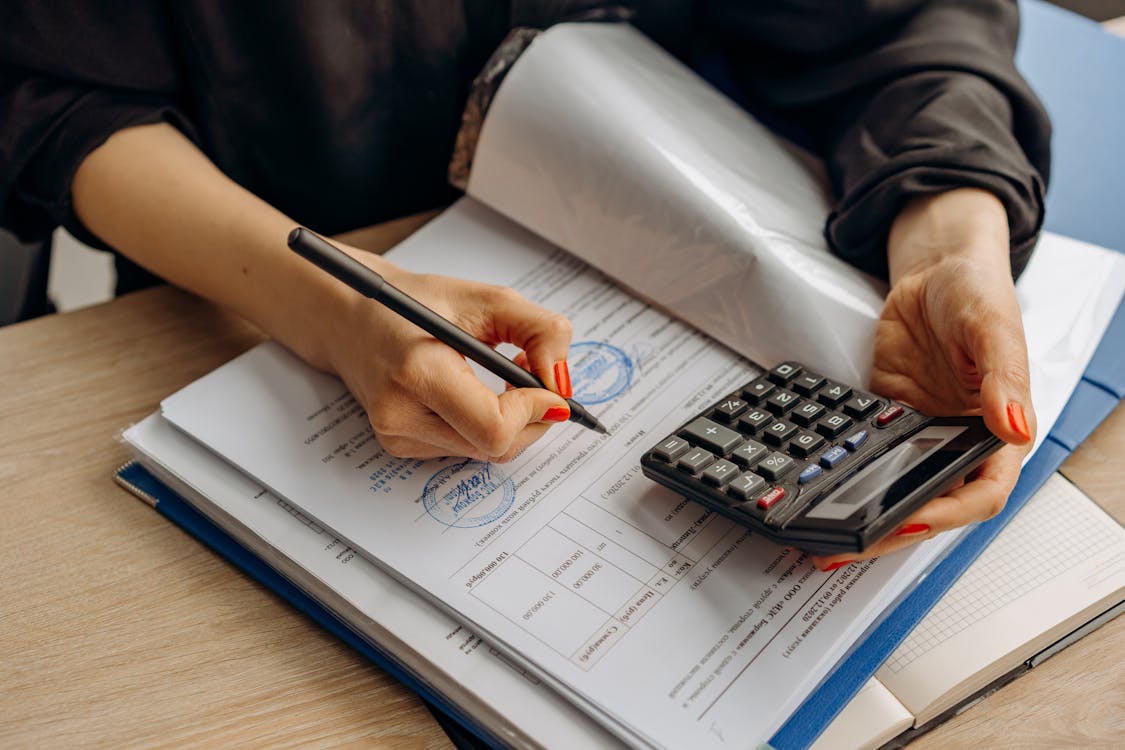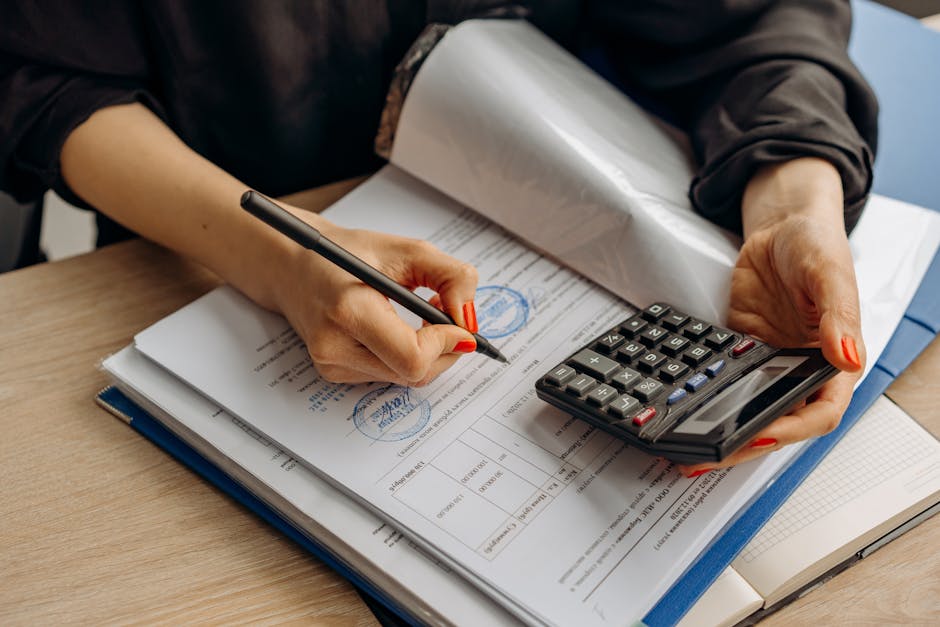 What is Yoast SEO?
Yoast SEO is one of the most effective and popular tools on WordPress. Whether you are building a personal blog or an SEO specialist who manages a website for a client, Yoast SEO is always an effective tool to help optimize websites by SEO standards.
Yoast SEO – SEO-friendly blog creation tool for WordPress
The Yoast SEO plugin can be installed on any WordPress site (except the Free WordPress Blog). This is one of the easy-to-use and completely free WordPress SEO plugins. You can still purchase Yoast SEO Premium to utilize the other features fully. But most of the important features are available in Yoast for free.
Overall, what is Yoast SEO? It is a tool that supports checking title, Meta Description, Sitemap management, etc. And many other things related to SEO.
At this point, you have a more detailed understanding of what Yoast SEO is, right? Now, I will guide A to Z on how to install and use Yoast SEO WordPress Plugin . Which apply!
Instructions for 6 steps to install Yoast SEO
Installing Yoast SEO is not too difficult. You need to complete 6 simple steps as follows:
Login to your WordPress site
After you have logged in, you will see the Dashboard interface.
Click on plugins
In the left column, you will see a menu of various options. Click on the plugins option.
Search Yoast SEO
Next, click Add New at the top of the screen. Type "Yoast SEO" in the search bar.
Searching for Yoast SEO Plugin on WordPress
Install the Plugin
After pressing the search button, you will see the search results page display interface. Click the Install Now button next to the Yoast SEO plugin to start installing the Plugin.
Click Install Now to install the Plugin
Activate the Plugin
Once the installation is complete, click the Activate button. This Active button is located in the same place as the previous Install Now button.
Done!
Now, you can start configuring this Plugin.
Basic Yoast SEO User Guide for Beginners
This section will introduce you to the most basic knowledge that a Yoast SEO beginner needs to learn. Consists of:
How to enter information correctly in Yoast SEO configuration wizard

What is the Yoast SEO

 meta box and how it works

Things you can do in Yoast SEO dashboard
After that, I will walk through some advanced Yoast SEO settings in the following sections.
Using Yoast SEO Configuration Wizard
After installing Yoast SEO. You can access the Yoast SEO dashboard by clicking on the SEO tab (located in the left column of the screen) in the WordPress dashboard.
Suppose this is the first time using the Plugin. Then you will receive a First-time SEO Configuration message. Below, I will detail the remaining steps in the configuration wizard.
Step 1: Environment (Website Status)
In this Environment section, there are 2 options, A and B. However, I recommend you always choose Option A.
Always choose Option A
Step 2: Site Type
In the website type section, you choose the type of Website that best suits your site.
Select the option that best suits the Website
Step 3: Organization or individual
Next, choose whether your Website represents an organization or an individual. If you choose to have your Website represent your organization, you will need to enter the following information:
Name of the organization

An image of the organization's logo (the minimum size of the logo is 112x112px). A small tip for you is that you should use a square logo.
If you choose your Website to represent an individual, you will have to enter that person's name. Enter all social media descriptions for your Website. If you create a website for an organization, this will be the media description of that organization. If you create a personal website, you can edit the details, such as the user's profile, name, and description on the WordPress profile page.
You do not need to enter any information. Just select the description of the social network you're looking to use to promote.
Choose a website to represent an organization or an individual
This section helps Yoast SEO provide additional information for Google to create the Knowledge Graph Card. These tags are "quite eye-catching" to Google and are made up of bits and pieces of information:
Knowledge Graph Card example.
Step 4: Search Engine Visibility
In the search engine visibility section. You can choose to allow or disallow which types of content will be indexed in search engines.
However, I recommend that you install this by default. Unless you intend otherwise: Don't change anything in this search engine visibility section.
Default setting mode
If you edit the Website, Yoast SEO will automatically mark your Author Archives as noindex. To avoid duplicate content (noindex will tell Google not to index the page).
Yoast SEO does this because on a single blog, there is a single author. Then the author archive will be evaluated as 100% similar to your actual indexed blog site.
If the site has multiple authors, select "yes". So that people can still find a specific author's post archive in Google search results:
Choose your Website with one or more authors
Step 5: Google Search Console
Google Search Console is a tool from Google. It allows you to see information, such as how your Website is performing in Google organic search.
Suppose you have ever used Google Search Console. You can allow Yoast SEO to collect information by clicking "Get Google Authorization Code" and entering the code there.
If you don't know Google Search Console well, click next and skip this step. You probably need to explore Google Search Console to the end, but it's not essential to the functionality of Yoast SEO:
If you have a Google Search Console account, you should sync it now.
Step 6: Title Settings
The main headline is the main headline that appears on the Google search results page (and the visitor's browser tabs):
By default, Yoast SEO will set your title like this:
Article title* Separator* Website name
In this section, you can choose from the following two factors:
Your Website name

*Separator*
Title setting selection
For example, if you post a post titled "How to use Yoast SEO" with the above settings, your Web page will look like this: How to use Yoast SEO – Kinsta Demo Site
Complete the configuration wizard
In steps 8 and 9, Yoast SEO will help you:
Subscribe to Yoast SEO's newsletter

Order Yoast SEO Premiums, keyword research training materials or plugin training
However, if it is not necessary, you do not need to perform these 2 steps. Just click next until you get to the 10th step – Success! (Success). Then click Close(Close):
Complete configuration
Completing the above 10 steps means that you have completed the Yoast SEO configuration job.
Using the Yoast SEO Meta Box
The Metal Yoast SEO box is where you will interact most with the Plugin. This metal box has the following effects:
Analyze the content you are about to post, both for SEO quality and readability

Allows you to reconfigure settings to make your content work in Google and social networks
Normally, the metal box appears below the WordPress editor. However, in some cases, its exact location depends on plugins and themes. If you are using the WordPress block editor. You can see this box in the right sidebar.
Besides, you can interact with the metal box in three different ways as follows:
Yoast SEO Meta Box
(1) – Allows you to switch to the Google Search simulation results view. Analyze readability, key phrases to focus on, and essential background content

(2) – Allows you to access additional settings for social networks

(3) – Allows you to access advanced options
Content optimization tab
The content optimization tab mainly shows how well your content is optimized for search engines. The first area in the Content Optimization Tab is the Google Search simulation results view.
You can click the Edit Snippet button to manually edit your content's SEO title and meta description tag. Every time you edit the information. You'll see a preview at the top, and it's always up to date with what you're entering.
Manually Editing SEO Snippet
In the readability analysis section, Yoast SEO always tries to apply concepts that are easy for readers to understand. Basically, it will rate the readability of the content for the visitors. It will then make some better recommendations to help improve the readability of your content.
However, not all Yoast SEO recommendations are perfect and accurate. Therefore, it is necessary to remind and choose whether or not to apply those recommendations. However, in many cases, they are also useful guidelines.
Readability Analysis
In the section Focus Keyphrase (keyphrase to focus). You can enter keywords to focus on to optimize your content.
You need to do some basic keyword research to determine which keywords users use most often. Then you stick that keyword in the box and Yoast SEO will analyze your content. It will look at how well your post has been optimized for that particular keyword.
It will tell you what you did well and what needs to be improved if you use the premium version of Yoast SEO. You can add a keyword related to the main keyword.
The key phrase section to focus on
The most important thing is that Yoast's keyword phrases to focus on is not a ranking criterion in Google; this is just a small tip to help you optimize your content. In the Cornerstone Content section, you can choose to designate posts as background content or not.
Background content is the core of your Website. It includes the best, most important posts on your Website—pages or posts where you want them to rank highest in Google's engines. Foundation articles are usually relatively lengthy and contain a lot of valuable and important information. Besides, they also combine many insights from different blog posts and contain all the important information about a specific topic.
Cornerstone content section
In other words, you just need to pick your best one and the posts or pages that you want to set them as foundation content. You can then easily sort by a list of posts or pages based on that background content.
Background content in post list
In the social tab, you can configure the posts or content when they are shared to Facebook or Twitter manually:
Yoast SEO social media settings for individual pieces of content
Here's the information the social network automatically generates when a URL is shared:
Example of how to set up a social network
Normally, you don't need to configure the village this message manually for each post. Because Yoast SEO will automatically display information based on the following factors:
SEO title of the content

Featured images in your content
However, if you do not want to use those defaults, then you can use the tab below.
Yoast SEO Advanced Tab
In general, you will rarely need to use the advanced tab in Yoast SEO. However, if you want:
Prevent Google from crawling a specific part of this content. In other words, allow or disallow search engines to show it in search results.

Specify a canonical URL to avoid duplicate content.
You can do the above two things in this Yoast SEO advanced tab.
Yoast SEO Meta Box Advanced Settings
Explore Dashboard in Yoast SEO
After providing the knowledge on how to configure Yoast SEO and the meta box, I will introduce you to the control panel.
On the main page of the dashboard (under the General section). Yoast SEO will issue warnings regarding potential SEO problems on your Web site.
For example, you can see Yoast SEO reporting that my test site's intro is still on by default.
Notifications in Yoast SEO Dashboard
Yoast will give you detailed instructions on how to fix those potential problems. Or you can also ignore those notifications if you find them not really helpful.
General Tab (Overview)
The General tab is not so important, but it can also help you:
Access the configuration wizard

Statistics of the number of internal links in your posts
Features tab
In the Features tab, you can enable or disable specific Yoast SEO features.
Example: If you find the readability analysis feature in the Yoast SEO meta box to be unhelpful. Then you can turn it off (turn it OFF):
Yoast SEO Features Tab
In this tab, you can also enable or disable author privacy. The advanced section of the Metal Yoast SEO box allows users to remove posts from search results or change the Canonical tag. Not every author can do this. Therefore, by default, only editors and administrators have permission to do that. When you turn OFF, all users can change these settings.
Is it possible to search for sitemaps (XML Sitemaps)? The main answer is that Yoast SEO can help you automatically generate sitemaps that you can submit to Google engines.
In the latest versions of Yoast SEO, this section is no longer separated. But you can also find a link to your sitemap by expanding the tooltip. And click the See the XML Sitemap link.
XML Sitemaps in Yoast SEO
To exclude certain posts from the sitemap, you can do this in the Search Appearance section.
Webmaster tools tab
In this tab, Yoast SEO can help you verify your Website with various search engine webmaster tools.
This tab helps to connect the content of the Website with different search engines
Yoast SEO's 4 Extended Feature Packs
You can upgrade Yoast SEO Premium to get more useful features
Yoast SEO PremiumYoast SEO Premium – An upgraded SEO optimization tool of Yoast SEO. In other words, Yoast SEO Premium is a Plugin that supports the SEO process. It is rated as the best and is a version with advanced features.
Below, I have compiled for you all the special features of SEO Yoast Premium :
Redirect Manager:

 Create and manage redirects right in the WordPress installer.

Synonyms & Related Keyphrases:

 Optimize articles for synonyms and related keywords.

Social Previews:

 Check what the post will look like before posting on Facebook or Twitter.

Premium Support: Get

access to Yoast's 24/7 support team.
1.Video SEO
If your site has a lot of Video Content, the Video SEO Plugin will help inform Google of the information needed to index Video Content. This increases your chances of getting Rich Snippet SERP results.
Rich Snippet is not easy, and using the Video SEO Plugin does not guarantee 100% of your pages that you have a Rich Snippet. But it helps Google analyze and evaluate your content is valuable or not.
2.SEO News
Is your site news content? If so, SEO News will help optimize the page according to Google News standards. Although it does not directly send your page to Google News, it will help optimize your page to get here. There is also the ability to create "Standout Tag", XML News Sitemap and more.
3.Local SEO
Finally, Local SEO, helps you to be recognized in the search results by geographical factors. Local SEO gives search engines important information about your business. Such as address, phone number, and operating time for search engines to provide detailed and accurate information to users.
Conclude
Above is all the knowledge from A – Z that I want to share with you about SEO By Yoast: How to install, guide to use Yoast WordPress SEO and extended Yoast SEO features – A powerful support tool for WordPress. Do you still wonder what Yoast SEO is?
Good luck!
Continues reading:
–top-25-free-seo-tools-web-2021
–12-steps-to-improve-seoer-skills