how to write good content: 8 Structures & 12 Breakthrough Tactics
This long article will be for you – who are new to content or have been doing content for too long but are still struggling to develop their content to a new level. Let's see what I will send you!!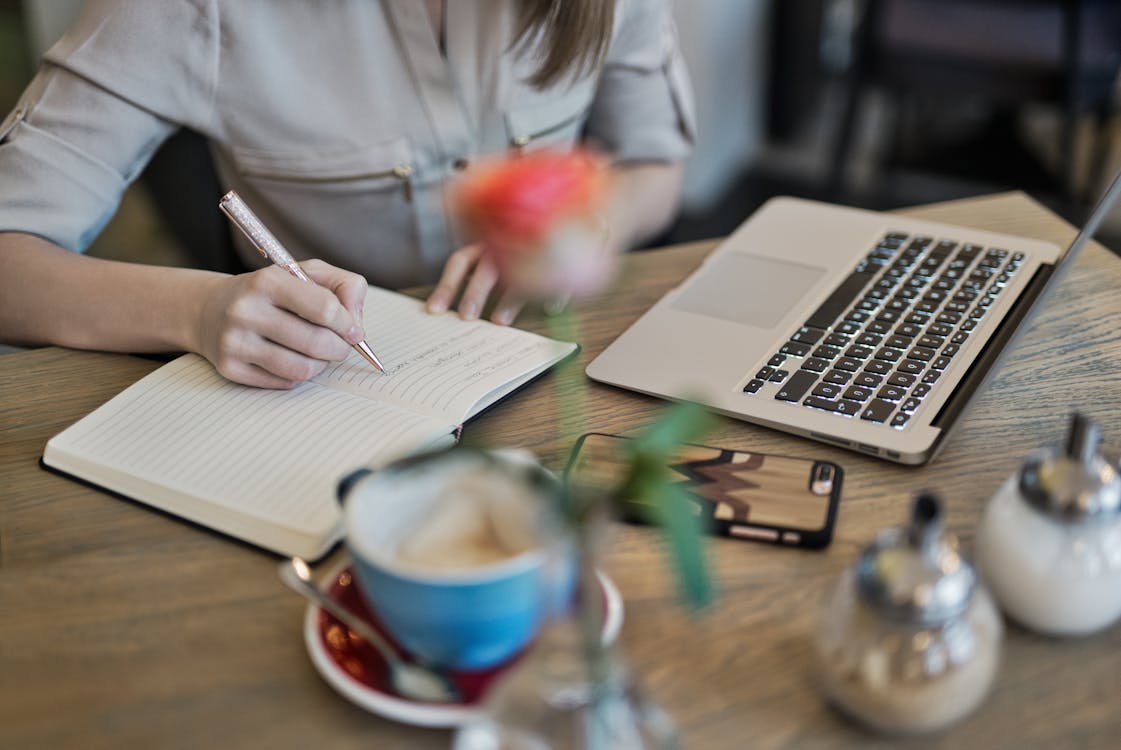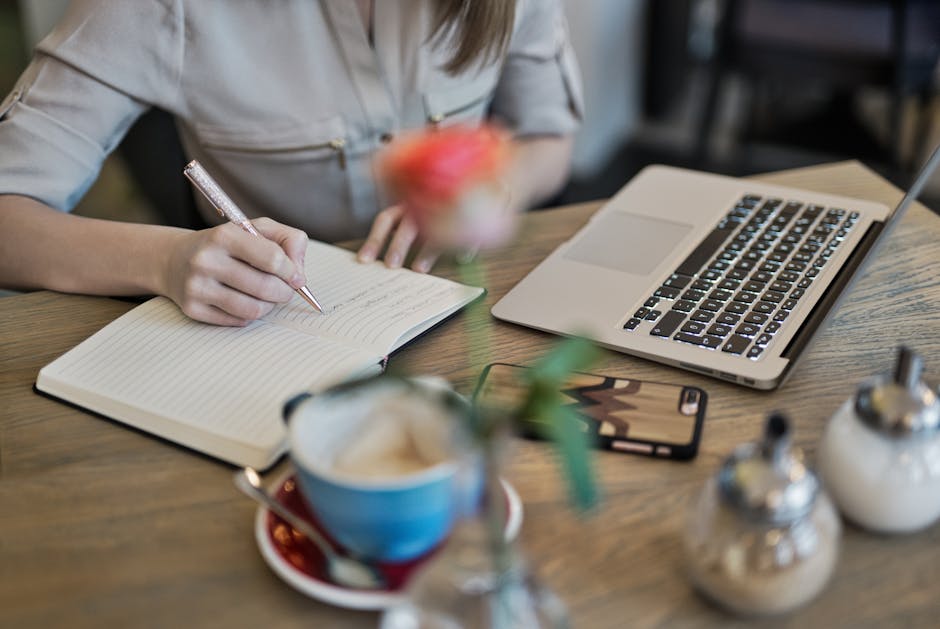 How to write this content marketing is very simple: With just the simple keyword "how to write good content", or "how to write effective content", you can easily get hundreds of thousands of articles to share/tutorial.
But what are the articles that can really help you improve your writing skills? Maybe at the moment, your bounce rate is still increasing, the time on site is too low to be expected, bringing the highest conversion rate is too far away.
But believe me, don't give up! To both provide valuable content for readers, attract them to stay on the page longer or even click to follow your creative content, and get your website to the top of the SERPs.
Of course it's not easy. Then every writer will have loyal fans, any content writer will be able to write SEO-standard content as long as they constantly make efforts to develop their skills.
To help you do that, I'm going to share with you in detail 20 great ways to write great content marketing from the very basics: 8 structures, 12 writing tactics that can't (and shouldn't) be ignored.
To put it bluntly, after reading this article and applying 60%, you can ultimately improve your current level by 80%.
What will you learn how to write effective content?
The recipe for writing a blog intro reduces the minimum 5% Bounce Rate.
How to create an attractive Title Tag to optimize CTR
A guide to using "Zombies" to write better content.
The sub-heading optimization method attracts readers.
First, let's find out: What is good content?
What is effective content like?
Many content interns still ask me what is good content and how to become a writer that touches readers? At this point, I often answer that "Let's keep it simple and all formulas only come down to making customers understand that they are reading a content for them".
And remember to practice often! You will not be able to write good content if you just skim through this article. The opportunity to become an "excellent" copywriter is within your reach and will.
Are you ready yet? Now it's time to develop!
Determine the type of content you deploy
Each type of content on each different channel will have an other way of writing and implementing it. That's why you can't apply the standard SEO article writing method for an email introducing customer products. Please determine what you write to continue with me.
Content writing has no set pattern. To produce quality articles, you first need to determine the type of content you are working on.
1. Content Facebook, Social
For the content of social networking sites like Facebook and Instagram, you need to build concise content containing much important information. Before you start writing any articles, you need to define your target audience first.
Who are they? What age? Client's gender? What are your consumption habits like? Where is the living area?…
The audience, users on Facebook
For this information, you should use Facebook's supporting tools (Audience Insights) to quickly and easily identify and target audience groups. Once you've identified your target audience, let's get back to creating content.
You need to answer the question: "What benefits does this product bring to customers?" To build great content, you need to be customer-oriented. Solutions must be integrated into the article so that customers can find the uses and highlights of the products/services that the business provides.
As mentioned above, Facebook content needs to be short (a few can be long, but not in many cases). Along with that, you need to use images and videos that attract customers.
Some tips for using when writing content for Facebook and other social networking sites are as follows:
Catch the title to attract customers – write a good and catchy topic sentence

Insert more hangtags and calls to action (insert call-to-action buttons into posts)

Add business contact information

Refer to writing recipes like Checklist, AIDA, and PAS.
Tips on how to write excellent and concise content
2. Content SEO
A question often asked: what is SEO standard article writing? First, we need to know: SEO (short for Search Engine Optimization) is the process of optimizing websites to compete for keyword rankings on search engine results pages, thereby increasing website traffic and traffic quality.
Writing SEO content will help your website rank higher. However, to do so, we need an essential SEO background. Unlike the regular content, SEO standard content The requirements in the article are not only directed to the reader but also must meet SEO criteria. It will help the website become search engine friendly (especially Google) and easier to get to the top. The requirements that businesses need to meet when writing SEO content are:
Understanding Products/Services

Appropriate style

Clear and accurate information

Ensure SEO criteria: regulations on Title, H1, H2, Meta Description, keywords…
3. Content Email Marketing
Email Marketing is an indispensable part of promoting products and services (especially businesses dealing in consumer goods, digital, ..). So how to write Email Marketing content to achieve the best effect? There are 3 primary rules you need to follow:
Concise Write headlines that are less than 50 characters long. According to a study, emails with subject lines under 50 characters have a 12.5% ​​higher open rate than other emails.

Be clear, get to the point Avoid writing titles that are obscure or unclear. Always put the product/service message in focus, don't rambling.

Avoid using spam words Advertising words such as: free, advertising, .. will be easily spammed.
Personalization Always uses your name instead of you. Simply emailing to chat with customers in a one-on-one conversation will work best.
In addition to those guidelines, you need to focus on email subject lines. The subject line needs to be catchy to entice users to read the email.
Statistics show that up to 47% of users open emails based on the content of the email subject line!
You can refer to the most commonly used headline formats and give the best results below:
The title is urgent, creating fear of missing out

Create Curiosity

Create fun in the title

Enhance the attraction factor

Stimulating the needs of readers

Brief, concise

Solution Title

Set in the direction of remarketing

Emphasis on individuality

Put simply, straight to the point
4. Content Landing Page, Sale Page
Content landing page, sale page is an essential part of business; its mission is to convert visitors into buyers. To write content that includes both user attraction and SEO standards is not an easy task.
You just have to follow the rules of SEO writing, and you have to edit the sentences so that they are natural and not forced to attract users to buy. The issues to pay attention to when writing content landing pages, standard SEO sales pages that you need to know are:
Keywords:

 Choose long-tail keywords and create many variations; the density falls between 3-4% of the article content.

Enough length:

 Depending on the product/service, choose an appropriate length, most will be in the range of fewer than 1000 words for this landing page.

Use a short and clear Heading tag

Mobile Visibility

: Make sure your landing page, sales page is mobile-friendly

Use images and videos to make content more vivid.
4 simple steps to create great content
I said above, good content is very simple and it only needs 4 steps, what are these 4 steps that are so magical? Now that you've covered the basics of content types and how to write them better, now it's time to practice. Let's learn how to create great content with just 4 simple steps: Research – write articles – test – edit.
Step 1: Research
The first step you need to do is research. So what do you need to be able to research? Right. One topic, which can be a daunting task for beginners, will have good and bad ideas.
Choose slowly, you should not rush at this step. Organizing the ideas in your head can be quite a time consuming, but you can jot down your thoughts and break them down into:
Good ideas

: Can start researching and writing articles

Good ideas

: Potential ideas but not really attracted, try to combine them with things around to see if they can become a good topic.

Ideas that need further development

: Ideas that fall between "good" and "bad". Save them and improve it over time.
Once you have identified the "good ideas" and "sufficient knowledge" for the topic, proceed to research the relevant literature to build your knowledge. You can refer to them from a variety of sources (academic sites, competitor articles, books, etc.) to have a stronger foundation when writing essays. At this time, Google is a great assistant for you.
Step 2: Write articles
Make the most of your writing skills
In this section, you need to use your writing skills. Remember, build an outline before you start writing to avoid digression. There are some issues you need to deal with while writing articles as follows:
Keywords

: You need to determine what terms users will search for when they want to find the topic you are writing about. Pick out a few keywords, then smartly incorporate them into your post.

Determine the purpose

 of the article and the target audience

Determine the length

 of the article to suit the audience

Experimenting

 with formats and integrating images and videos waist to make the article more lively
You will always have to remember: Your content is written 100% for the reader to bring into full play the effect of Content Marketing is the "first emotional touch".
Articles that put the user's feelings on the top are always liked, adding emotions to neutralize the article is also an excellent way to make the article better. (Depending on topic and purpose of writing). Below, we'll take a closer look at 8 common content creation structures for your reference. For now, let's go to step 3.
Step 3: Check the article again
Once you've finished the article, read it all over again. This double-checking step will help you detect and correct errors such as spelling, obscure sentences, or wrong word usage. In this process, imagine yourself as a reader so that you can edit the article better, suitable for the audience you are targeting.
Tips: You can give your article to someone, if they read it and shout "What are you writing?" then you know that I'm mentally prepared to fix it.
Step 4: Edit
This is the last step to take before publishing the article. Make sure the errors discovered in step 3 are fixed and completed. Equally important, don't forget to optimize your articles for each purpose! If you should maximize the keywords or the Facebook post for the SEO article, you need to see if the title is attractive enough?
8 Common Content Creation Structures
Surely you are still struggling with a lot of the above knowledge. That's okay, the most important part here is that I have summarized the most successfully adopted content structures in the world in this chapter. To be a professional copywriter, you'll need more than just the ability to use words flexibly.
Let's take a look at the 8 structures of content creation to improve "skills" below! Well, in this part I will give you a brief introduction, I also wrote another more in-depth article about these content formulas, you can refer here (this section inserts the link to the article that was written)
#1: (AIDA Attention – Interest – Desire – Action)
In communication, as well as content writing, it is extremely important to arouse curiosity and direct people to act according to their desires. Accordingly, the AIDA formula will be the perfect choice to help you quickly achieve that goal. This SEO standard content writing skill follows the order of creation for the reader:
Pay Attention – Attention

Maintain interest – Interest

Stimulate the reader's desire – Desire

Turn a desire into a purchase – Action
#2: 4A (Aware – Attitude – Act – Act again)
This 4A structure is built based on the pioneering AIDA model, with the following writing formula:
Aware – Recognizing

Attitude – Attitude

Act – Action

Act again – Repeat the action
Today's readers no longer want to have to read the same content over and over from many different perspectives and make a purchase decision. Therefore, action and repetition are the two key points of the 4A model.
#3: 4C (Clear – Concise – Compelling – Credible)
4C is considered a general formula for all the necessary and sufficient criteria to create a good content article, attracting readers. In other words, in case of ideas, 4C will be an optimal solution to help you build an effective article. This method of writing content includes 4 elements:
Clear – the content must be clear

Concise – short but full of meaning

Compelling – persuading

Credible – trustworthy
#4: 4P (Picture – Promise – Prove – Push)
This is one of the typical recipes for copywriters to write content for sales ads on Facebook today.
#5: APP (Agree – Promise – Preview)
One of the content writing formulas you should follow to create a good article is APP. 
This is one of the most effective content writing recipes when you are out of ideas. Just fill in the blanks and you'll have a great opening in no time. You can immediately apply it to your article.
#6: PAS (Problem – Agitate – Solve)
A lot of marketers call this the formula for social media dominance, because of its wide applicability. This Content Marketing writing skill is quite streamlined, easy to understand and is presented in the following order of steps:
Problem: Identify the problem

Agitate: Deepening the matter

Solve: Solve the problem
You can use it in blog posts, PR posts, emails and flyers, classifieds, etc.
#7: FAB (Features – Advantages – Benefits)
FAB (Features – Advantages – Benefits) is a kind of formula that will help you organize the message you are trying to convey into a compelling, persuasive story.
This content writing formula will help readers see clearly the use of the product and the benefits that the product/service can bring to their lives.
#8: BAB (Before – After – Bridge) + Building a bridging model
This formula applies a bridging model, with only 3 steps: Past – present – solution (This is when you bridge to your product).
12 Strategies to attract readers from the smallest details
Tactics will always be what makes your content different and stand out. Simply because the content structure is just a formula, the fastest way to "finish the finish line" needs a suitable strategy.
1/ Good content articles always start with a question
This tactic of engaging the reader with this question is actually very effective. They will hit the reader's psyche, making them interested in the article immediately. Asking questions will cause the reader to subconsciously scroll down to find the answer, because the human ego is curious.
This is a method used by many bloggers and copywriters to attract readers. If you want to see excellent examples of how to write an introduction, visit the GTV SEO blog. Lots of great content writing starter templates that you can apply!
See more ways to write an attractive opening in good content articles that you can apply
Content Optimization: 6 Steps Rank Top Hundreds of Keywords With Only 1 Post
2/ Perform Split Testing for Title
When you choose a title for your article, try using the Split Test to test their effectiveness. Split Test (aka what is A/B Testing) will help you compare 2 or more versions under the same conditions. The method then evaluates and chooses which version of yours works best.
For each of these blog posts, I usually write 3 different titles and do a Split Test to test them. So how do we use Split Test? It's very simple, just install the free plugin Title Experiment Free (for wordpress) and create as many types of titles as you want.
Install the Title Experiment Free plugin to write content in effective titles
3/ Suggestions about upcoming topics
Always lure the reader to the next content. This is how to keep your readers longer with your book or ad.
When you preview content, customers will accidentally find something they are interested in or simply curious about what you are writing. Having users read longer and more will increase time on site, social media shares and interactions on your site.
4/ Write effective content: You need to ignore your parents' advice
When you were eating, did your parents tell you to "keep the best until the last minute" when you were a kid? Well, that's good advice, but not in all cases. In this case, it's copywriting.
It is a fact that most people do not read to the end. Exactly, only about 30% of users read to the end. So you should put your most important content first.
What you need to do is determine which pieces of content are important, have great impact and put it at the top of the article. This way, similar to when reading an article, your readers can gather the information they need and leave the page immediately. This may sound a bit ridiculous, but you will be surprised.
On average, 6 out of 10 people share articles without even reading them. So if you give them the information earlier, the chances of them sharing it may be higher.
5/ Write according to the reading comprehension level of a middle school student
Have you ever wondered why most blog posts are so boring? Huhmmm… it has to do with the words you use. Failure to target the right audience and indiscriminate use of terminology not only makes the reader boring, but also feels difficult to understand, unable to continue reading. Then there will be the following consequences:
Users stop reading, exit the page and don't come back to read your content

Refusing to share content

Do not understand what you say and have no impression of the business brand name
And more importantly… This shows you are wasting your time writing content in vain! Make sure you're using words and styles that are appropriate for your target audience. Don't overuse jargon, reduce confusing sentences or directly remove them from your writing.
In short: write articles that middle school students can read and understand! If your content is having the same problem, it's better to read the article over and over again and see if there is a better explanation. Or, make the article content look like you are telling a story.
6/ How to write good content with the technique of transforming long keywords
Long Tail Keyword (extension keyword / long keyword is a word longer than 3 words) is very useful for increasing website traffic. But the problem is that these keywords don't always sound natural.
For example, the Long Tail Keyword you want to use is "iPhone 7 speaker repair". But really, this phrase doesn't sound good at all. You will have to include it in the paragraphs with the appropriate content: "The phone appears to have intermittent sound, the problem may be the speaker. You can refer to the iPhone 7 speaker repair here.
Similarly, create multiple variations of these keywords and insert them into your SEO content snippets as naturally as possible. Note when inserting keywords
Don't distort keywords so that Google can't recognize them.

You should only add 1-2 words to make it easier to hear.
7/ Use sentences in the active form
Using sentences in the active voice will show more personal elements when writing. In addition, using sentences in this form will help the article sound more "correct". Eg:
Be proactive: Google removes sites containing pirated videos from the SERP.

Passive: Sites containing piracy are removed from the SERP by Google.
As you have seen, the voice in the active voice is much more "eloquent" than in the passive voice. It will help readers stay awake and more interested in reading your article.
8/ Tactics "Once Upon a Time"
Tactics once upon a time were simple. With the title of your article, you should mention the "story" you are going to tell. This helps you shape your content before you write it. #Example: Main title: What to prepare before coming to the US to settle down?
1/ Sub-heading 1: Leaving home – What you need to prepare at home
2/ Sub-heading 2: Find jobs, schools and accommodation
3/ Sub-heading 3: Visas, Customs and Necessary Documents
4/ Sub-heading 4: Awareness of cultural differences
5/ Sub-heading 5: Language learning
6/ Sub-heading 6: Settle in and settle down in the US
This is not the best method of writing content, but it is effective in helping to attract readers to something they are looking for.
Use Serif fonts to control the reader's thoughts
Fonts are the body language of the content. For example, if someone sent you a resume written in Comic Sans font, you would assume that some small child wrote it. However, if you write in Times New Roman or Calibri font, the resume will be much more professional.
Now, fonts not only reflect the tone of your content but also affect how long it takes users to read your content.
These fonts can also influence how readers perceive your content.
For example, the font Medium creates a sense of lightness but creates credibility. Large fonts are easier to read and understand. So be careful when choosing fonts. 
Note:
Do not put multiple fonts in the same article

Do not set different fonts for different articles in the same website
Those differences can make your website look a lot unprofessional!
10/ Freely when using Power Words
Using Power Word is a potential boost for SEO Copywriting. They are possibly the most powerful words you can use. So what are power words? It is a word that creates strong emotions for others. When read aloud, it evokes feelings, prompting the reader to think, feel, and act. And these words can be etched into your memory.
Therefore, take advantage of inserting these words in the headline, text or call-to-action button, … for your article. There are hundreds of words that contain power that can be used. So please refer to the list of Power Words, sorted alphabetically by the following link:
The Meta Description tag is what users see when your page is present on Search Engines.
Write engaging content for the Meta Description template
And 80% of Copywriters skip this part when uploading articles. That is a big mistake when SEO content!
The Meta Description tag is the door to your article content. It helps users decide whether to visit your site or not.
These tags are fully customizable. Take advantage of it to increase page clicks. Requirements for a Meta Description tag should include:
Description: Briefly describe the content of your article.

Persuasion: Give a reason why users need to choose to read your article

Curious: Make readers curious about the content inside the article

Match the user's search intent: Show the user that this article is what they're looking for.

Maximum 156 characters: There are no exact criteria from Google, so I recommend that the Meta Description tag should only contain 150 – 160 characters. Exceeding this number, the Meta Description paragraph will be truncated and show a … sign at the end.
It sounds like too much to do in 156 characters. How now? Do not worry! It's not as difficult as you think. Here is a good meta description tag example:
So make the most of every opportunity. Make this easier by reading the Yoast SEO user guide right away.
12/ Use Grammarly to check spelling mistakes
Whether it's English or any lauguages, any spelling mistake on a product or article will make readers feel uncomfortable. Scientific studies have shown that: 76% of consumers believe that a product/service is of poor quality when they notice a defect on the product.
That is why all content should be thoroughly checked for spelling errors before publishing. You can use the grammar check feature of Microsoft word or external software such as the Grammarly extension at the Chrome Store.
Conclude
There is quite a bit of knowledge above right? So what do you have without practicing and let me know the results? Today's article must have given you an overview of content and how to write the best content. There are a few key points you need to remember to be a great copywriter:
You must determine the type of content you deploy: Content Social, Content SEO, Content Email Marketing or Content Landing Page.

Take your time to choose a good topic

You will need to carefully research the topic you write, the top pages of Google search will be a useful reference source

Apply content creation structures and apply engaging tactics to get the results you want.

Definitely check the article after completion, make sure the article has no typos and SEO standards!
Continues reading:
–12-steps-to-improve-seoer-skills
–top-25-free-seo-tools-web-2021