30 easy ways to increase traffic to your website (part 1)
Your site is complete and stable, but:
There has been no traffic for a long time or Traffic is too little and not developed strong enough.
You improve the interface and beautiful content, and the results are still not very good.
So this is the article for you; I will bring you 30 ways to increase organic Traffic to your Website.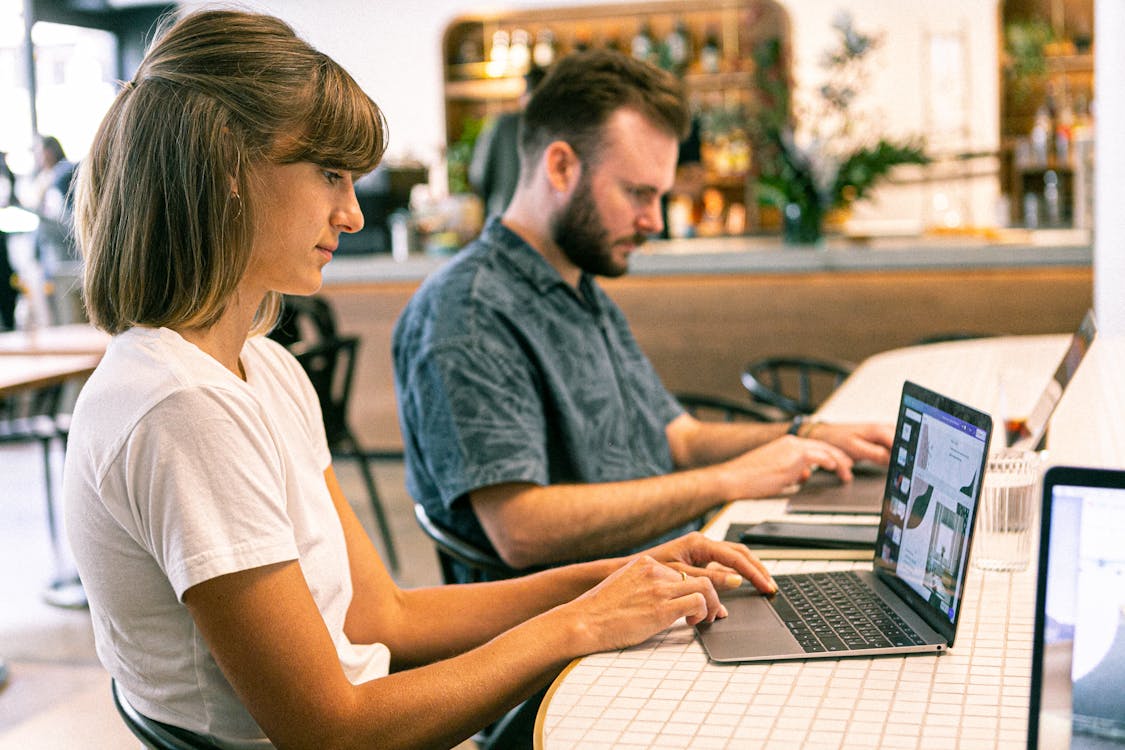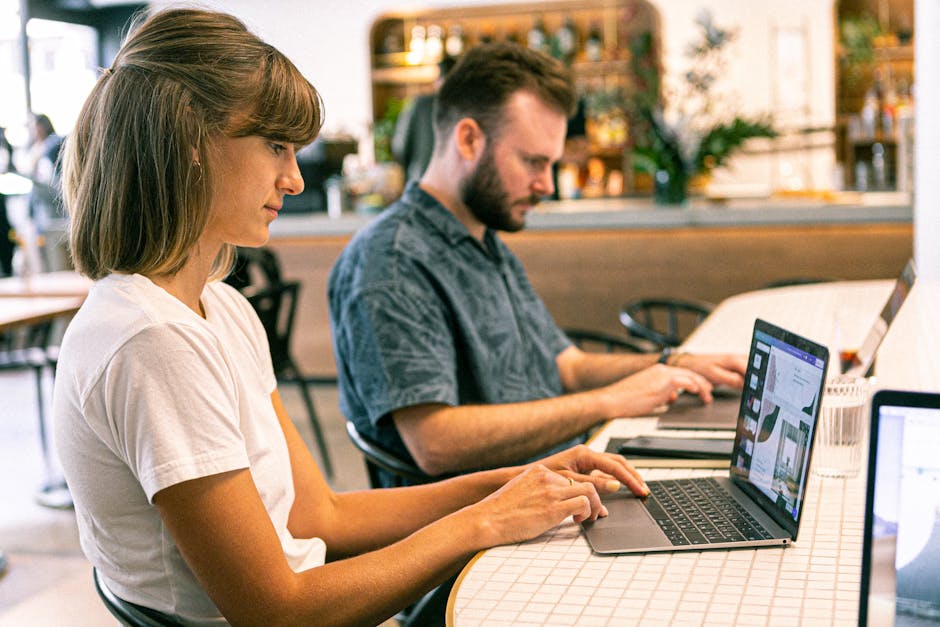 To make it easier to understand, SEOcontentblog will explain the concepts of Traffic so that you have the most general view and implement ways to increase Traffic for the Website.
Types of Traffic
Types of Website Traffic
There are 2 main types of Traffic to know: Organic Traffic (natural Traffic) and Paid Traffic (paid Traffic).
Traffic here means the number of people visiting your Website. The first is:
Organic Traffic
Organic Traffic is organic (organic) website visitors. Visitors actively come to the Website by searching on search engines such as Bing, Google, Coccoc, etc.
Paid Traffic
You will not need to pay with Organic Traffic, but Paid Traffic is the opposite. Visitors from Paid Traffic come from the ads you run (e.g., Google Adwords and Facebook Ads, …).
This type of Traffic is suitable for individuals and businesses that want quick results. Usually, Paid Traffic is applied to seasonal or trending items. The process only takes a few minutes, and the results will be available as soon as you post the ad.
Those quick gains come with high advertising costs and cannot be maintained in the long run. In contrast, Organic Traffic does not spend too much money and can help you boost your Website rankings on the search results page later.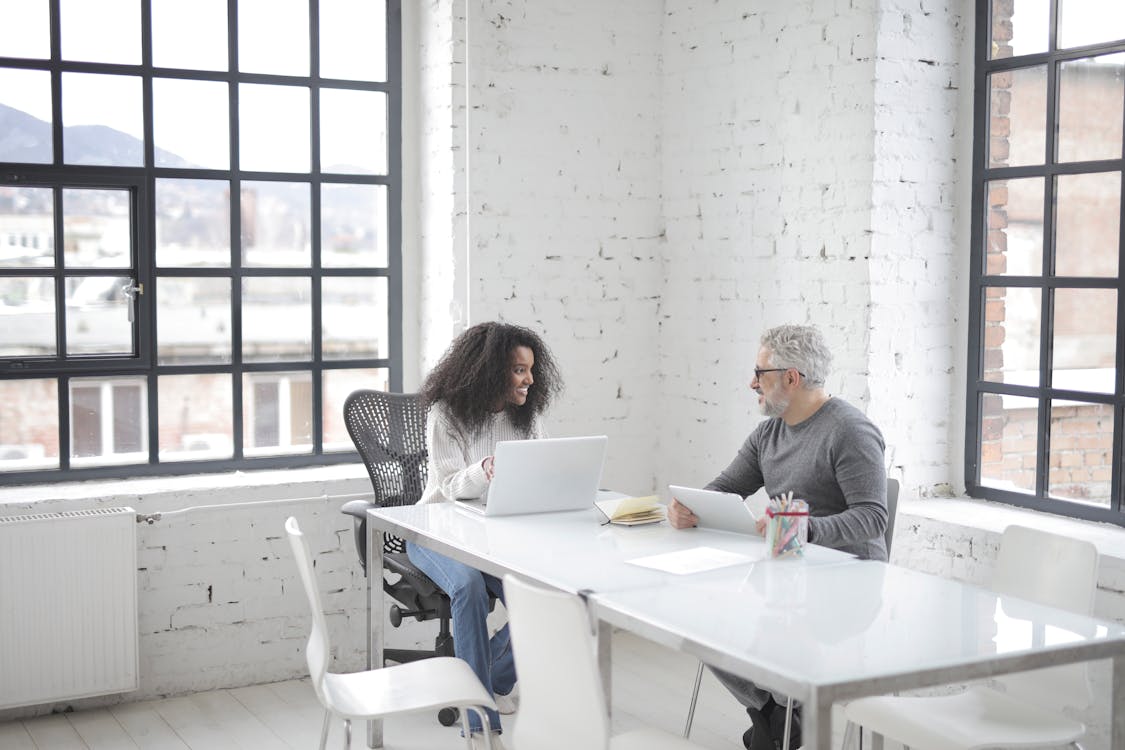 Soon I will list 30 ways to increase organic Traffic that you need to know.
How to increase website traffic with SEO
#1. Improve On-Page SEO
You can improve SEO through keyword research. The optimization of content on and off the page to increase Traffic for the Website is higher naturally.
E.g.:
Optimizing keywords for SEO titles.

Put the core keyword in the title of the articles on the page

Add keywords to the name of image files so that search engines know what they are about

Make sure the URLs on your page are as SEO-friendly as possible

Add keywords (at least the main keyword) in the Meta Description tag
Consider installing Plugins like Yoast SEO and using Ahrefs or HubSpot's SEO tools to simplify SEO optimization.
Keyword research is not just finding a high-volume, high-ranking keyword but also having to come up with a suitable strategy. Have a strategy for keywords and terms related to your product or industry, and don't be afraid to expand the topic of keywords.
For example, A website that provides hosting services can ultimately develop other content. They can create blogs with hosting-related content and articles with broader topics such as web development, CMS platforms, WordPress bugs, etc.
Note: If you expand new keyword groups, don't forget to specify the user's search intent. Determining the suitable user needs will help you build more relevant content!
Not only do you need to research new keywords, but you also need to register your competitors' keywords to increase Traffic for an effective natural website. Do not hesitate to receive the eBook Stealing Keywords with just one click, GTV will send you the document in a few minutes.
#3. Optimizing content with Long-Tail keywords
Remember that
Don't just pick the most popular keywords in your industry.
E.g.:
Do not use the keyword "business idea" because this is a highly competitive keyword. It is difficult for new Web sites to use this keyword to increase rankings and increase website traffic.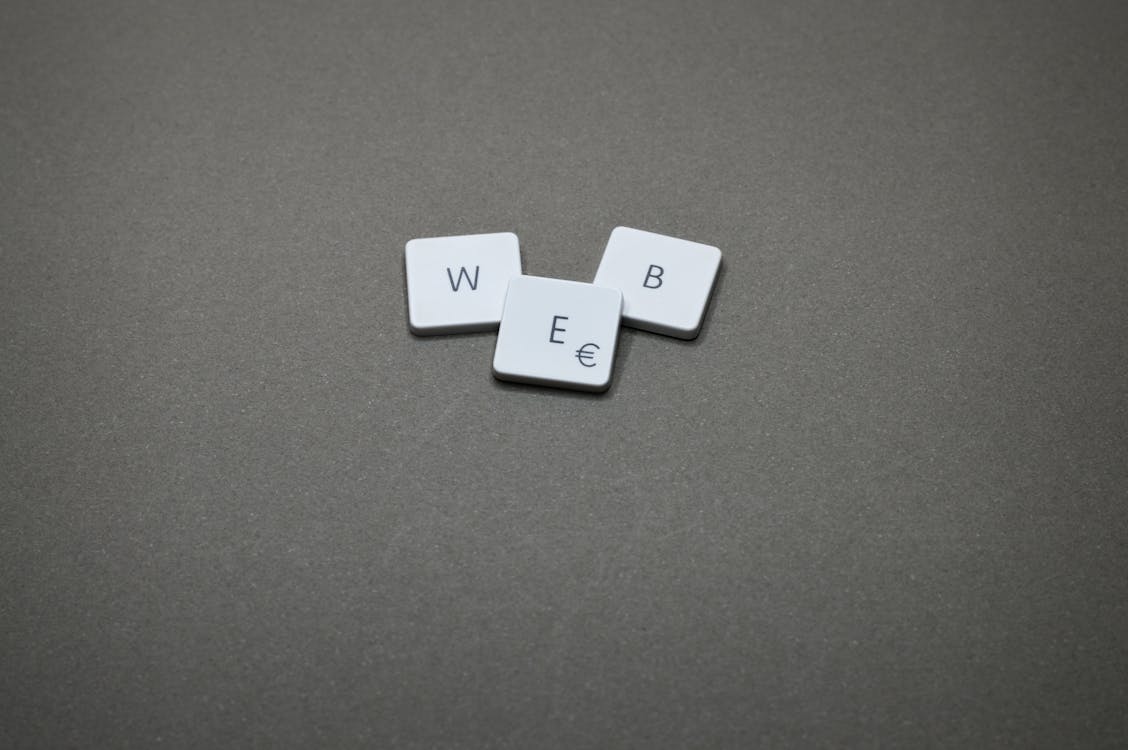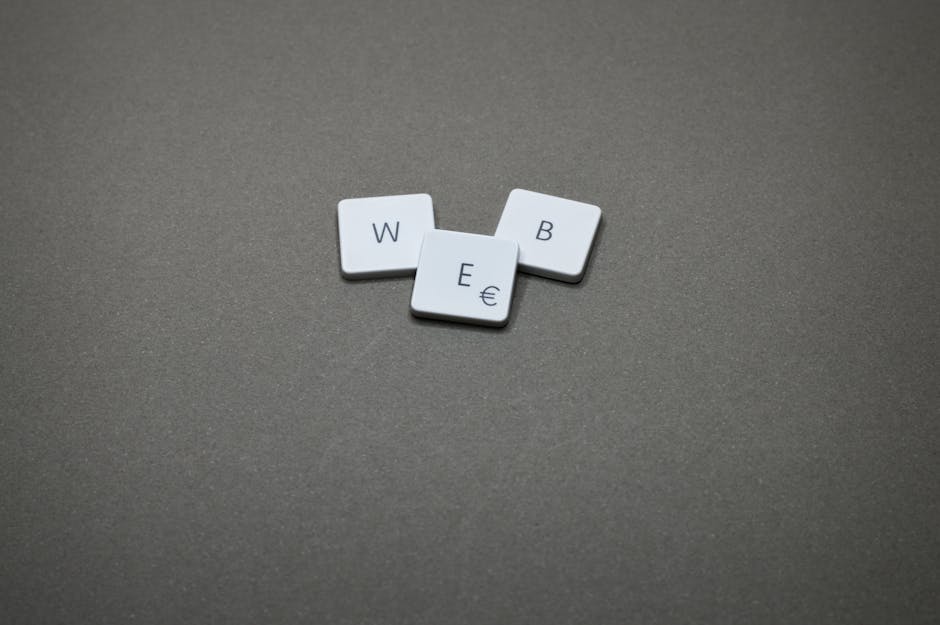 Instead, use long-tail keywords like "profitable business ideas in 2021". Exact keywords like these usually have low volume and little competition. But that doesn't mean these keywords are less effective; but on the contrary, they also clarify the user's intentions and narrow the search scope so that you can hit your target customers.
And you can rank high when customers search for related keywords. This is also a way to increase Traffic to your Website.
Example of keyword Business Ideas
You can use tools like Ahrefs or Google Keyword Planner for keyword research. Besides, search engines often rank pages based on factors such as size, popularity, and age with a rating scale of 1 to 100.
This score is called DA (Domain Authority) – A search engine ranking score developed by Moz.
E.g.:
A new website will have a DA score of 1, while platforms like FB usually have a DA score of 99. It is complicated for a website with a low DA score to get a high ranking on the search results page. When users search for short keywords (Short-Tail).
New sites often have a high chance of ranking if they contain Long-Tail keywords because they are h more competitive. Short-Tail keywords often have up to 100,000 searches per month.
There are also other types of keywords such as LSI Keyword, Phantom Keyword, etc.
Natural links are naturally generated backlinks. And website owners do not need to create them through posts on other sites.
Natural Link occurs when: Websites, blogs, videos, and other web owners link content from your site to their articles, videos, or images.
Owning quality backlinks is not easy. You will need to create valuable content. Only doing so will make people want to link to your page.
So what is valuable content? Let's find out right in the next part here:
If you pay close attention, you will see that the links I share in the article are well researched and are reliable sources of information related to the topic. When it comes to good content, meeting the needs of the reader is a prerequisite.
If you think the quality of your writing is already excellent, the next step is to enrich it by using images that are engaging and relevant to the topic. More than just images, you can do even better by adding Video to your content.
For example: How-to videos, product reviews or introductions, etc.
If cost is something you're worried about, you can replace the videos with Infographics or create your GIFs (created online with Giphy). These visual elements will make your content easier to share. They will also make it easier for you to change when you switch to building website content for social networks.
Writing good content and SEO standards is no longer difficult for content creators. You will no longer have a headache to think about the idea of ​​​​building SEO-standard and engaging content if you grasp the basic SEO knowledge. A good idea combined with SEO techniques will bring high traffic efficiency.
Join GTV's SEO Fundamental course to become an excellent content writer now. The course is being tested for 3 days, don't miss the opportunity to experience this fascinating course!
#5. Create Infographics
Your content can be combined with Infographics to be both informative and entertaining.
Infographic Basic Process of SEO.
Using eye-catching infographics will help you drive Traffic to the web, because they are more attractive and easier to share than normal content.
#6. Upload content video
Take a look at the following Siteefy Video Marketing stats first:
Video viewers are 1.81 times more likely to purchase a product than non-watchers.

80% of users will watch a video and only 20% will read your content in full.

Video viewers tend to have a 74% increase in user knowledge of a product or service.

Increase landing page conversions by up to 80%. Watching videos on the homepage can increase conversion rates by 20% or even more.

Marketers who use Video grow revenue 49% faster than others.

The video makes Email Marketing Campaign 51% more effective.

56% of consumers believe that if a company has a website, it should also have Video. Typically, the average internet user spends 88% more time on a website with Video.

Using Video gets 41% more search traffic than not using Video.
What about consumers?
Each month an average internet user watches 16 minutes 49 seconds of video ads.

80% of users recall a video ad they saw in the last 30 days.

22% of them will visit the provided link or Website mentioned in the video ad. And 12% of users will buy the specific product featured in the video ad.

The probability of making an online sale is 64% higher when your users watch a video.

At least some type of action is taken by 46% of users after viewing a video ad.

36% of users trust video ads.
So you can see the impact of Video already! Much more effective than a long boring paragraph and includes driving Traffic to your Website. GTV has video tutorials to help you choose content topics to help you build engaging content, attract customers to the Website, wish you success in making video content!
#7. Internal Link – Internal link for content
A website's credibility isn't just determined by the number of backlinks from another website. It also depends on the Internal Link Structure. Does your site already have key articles?
Link it to smaller articles for a better user experience. This also means that you are also improving your site's link structure!
The Internal Link will ensure readers will stay on your Website longer. Visitors will follow Internal Links to other articles on your site instead of leaving the site when they have finished reading the article they are looking for. 
How to increase website traffic by sharing additional features
In addition to the above ways, we can also increase website traffic by sharing useful additional features to meet the search needs of customers.
#8. Create free products/tools
Now you have solved the content problem. Let's embark on some special mentions:
Give your readers one more reason to visit your site. You could give them something for free, for example.
This type of free gift depends on your industry and business situation. You can research your competitors for inspiration.
#9. Create contests and courses online for FREE
Another way to attract more visitors: Is to create contests and free courses. This approach hits the human psyche of urgency and fear of missing out (FOMO). It is well suited for prospecting and maximizing brand recognition.
If you want to take your Website to the top of the industry, creating an online course is essential. Depends on your skills, knowledge, and the nature of your business.
Find a topic that you think is relevant to your client (Of course, this should be a topic where you can provide in-depth knowledge and help.).
Because creating a course will cost a specific cost. Plan and think about whether investing in it now is suitable for your marketing strategy.
Through contests and free online courses. You can collect a lot of valuable data.
Eg:
Forms you create for users to sign up.
 That data can be analyzed (A/B testing) to give you a better understanding of what attracts customers.
#10. Run Webinar
Online courses will always be the right choice. But if you want something similar that takes advantage of FOMO, you can choose Webinar.
Do you know?
Webinar is a type of conference over the Internet. Here you can communicate with customers without having to meet in person.
It's a great way to share your expertise. Connect with other professionals and your target audience.
Not like conferences. Using Webinar is not geographically limited, as long as there is Internet, users can join you.
Why are quizzes an effective marketing tool?
Make sure you are familiar with Quiz on online articles or Facebook. Once completed, they will return results that you can share.
Suppose the user finds those results exciting or funny. There is a high chance that users will share them to their Facebook or other social networks. Thereby, the Quiz will be spread and attract more Web visitors.
Of course! Everyone has to Quiz anyway.
#12. Using Email Marketing
A study done by Backlinko showed that 91% of consumers check their email daily. In the same related study. Figures have shown that US companies spend up to $360 million on Email Marketing in 2019 alone.
Through the above data, we can see that conducting Email Marketing strategies will definitely increase Traffic for the Website effectively. This marketing method is especially suitable for the business of clothing, shoes, accessories, ..
If you are having trouble building an email list or managing email marketing campaigns. Please refer to our ebook on Finding and Nurturing Customers to implement Email Marketing more effectively.
How to increase website traffic through social networks
#13. Create a Facebook page and build a community
Talk about pulling Traffic for the web (both Organic Traffic and Paid Traffic). Social media still plays a huge role. They are one of the best ways to create brand buzz. And build an online presence for your business.
Although social media engagement itself is not a ranking factor. But there is a strong correlation between social shares and backlinks.
According to EarnedLinks.com, "Social sharing can increase website links by 245% in a year". So don't hesitate any longer, create a Facebook page now and share your blog content on it. Remember to add attractive images, Infographics, videos, etc. to attract viewers and increase interaction.
Note: Make sure you've optimized your post. Install CTA to drive potential customers to your Web site.
#14. Activity on LinkedIn
Don't ignore LinkedIn. This is a platform made specifically for businesses and works especially well for B2B businesses. The data shows that up to 97% Marketers use LinkedIn for content marketing purposes.
B2B marketers use LinkedIn. Source: Ironpaper.
So how to stand out on LinkedIn? First, create a link between your Website and LinkedIn. Create LinkedIn share buttons on posts and send website content through LinkedIn Email.
Whatever you're doing, don't forget to interact with users! Please comment on the posts of other channels, when posting, add your personal opinion.
In addition, you can also ask questions or add polls. The more you participate, the more opportunities you have to connect with the LinkedIn community.
#15. Instagram
Instagram now has a clear revenue strategy, including placing ads on the social network. This is a great way to reach consumers and gives you a highly targeted approach to reach potential customers who buy your products and services.
Increase website traffic with ads
Here are 15 ways to increase traffic to your website naturally part 1, hope you will apply these strategies in your business plan. If you haven't found the right method yet, don't worry because we still have part 2 on this topic. good luck!